Article: Editor's pick - This Seasons MOST WANTED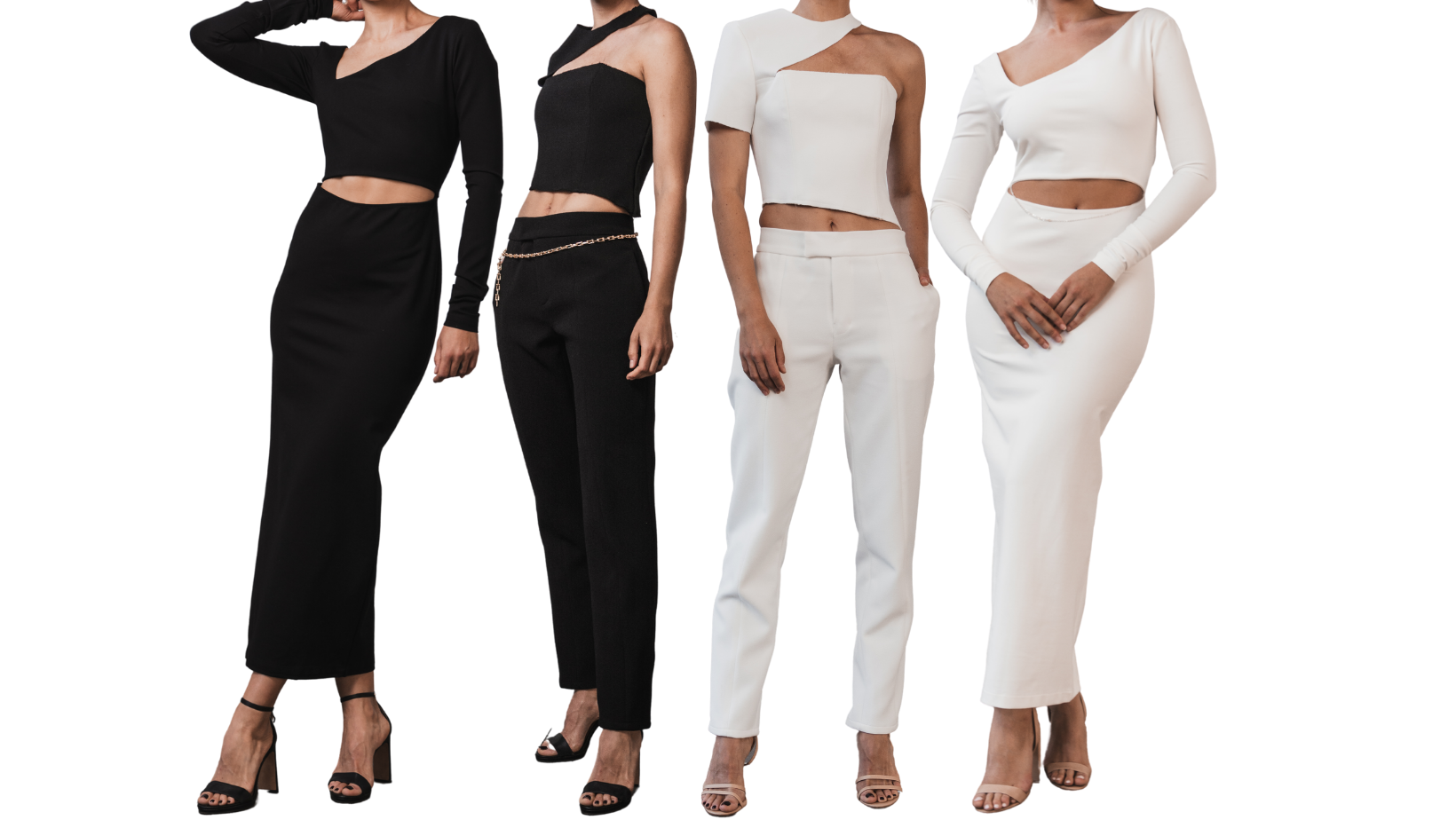 Editor's pick - This Seasons MOST WANTED
Streamlined STANDOUTS this November, our editors have picked impressionable pieces to assist with POWERFUL investment buying for this seasons wardrobe. 
THE ESSENTIAL PANT
Like the name, this is the one pant you cannot live without. Our Essential Pants are totally versatile, suitable for work, running errands, and perfect for evening wear. These pants have been specifically designed for women on the move. They are made of a heavy-weight crepe that allows for maximum movement and durability. Don't get it twisted, though; The Essential Pant is still quintessentially luxurious and subtly elegant.
The Essential Pant comes in two colourways, Black and White. In slick black providing you with a blank canvas, this is the ultimate investment staple for trans-seasonal dressing that'll take you from day to night. Also, the classic white is beautifully tailored for a more polished and striking ensemble. Together, these two pants complete your capsule wardrobe and are perfect for simple and understated pair backs. 
Here are our four streamlined combos for The Essential Pants: Basic fitted t-shirt, Jafrie by R Linkage Belt chain, White Platform Sneaker or Stiletto Heels.
ALL BLISS TOP
This unique silhouette is our season standout. There's nothing like making a statement with an unexpectedly well-constructed garment, which we've got covered with our All Bliss Top. Featuring an asymmetric silhouette and cut out shoulder, this top is both elegant and edgy. The structured bodice with boning, moulds your body by creating hold and definition— comfort, functionality and a forever classic. 
The All Bliss Top was made to be one of those pieces on a weekday rotation, which is why we made it in a monochrome colourway for wardrobe convenience. Pair both colourways with their corresponding Essential Pant, or easily pair with any mid-rise jeans after the festive season. Accessorising is not necessary with this garment; however, to go from day to night, pair it with the Linkage Belt Chain that allows for multifunctional use. 
CUT-IT-OUT REVERSIBLE DRESS
The Cut-It-Out Reversible Dress is crafted of heavyweight knit, with its best feature being sculpting and smoothing for any body type. In addition, it is made with a multifunctional feature and can be worn on either side to suit your occasional dressing. 
The thought behind the construction of this garment was approached with a touch of romance and femininity. Featuring flattering abdomen cutouts or a plunged neckline with detailed ruching for a more classic evening look adding a modern and intimate vibe to your wardrobe. The Cut-It-Out Reversible Dress was made with timelessness in mind, so you'll be able to love this dress for the seasons to come indefinitely. 
The Cut-It-Out Reversible Dress also comes in a monochrome colourway, both of which exude casual luxury, perfect for pairing with sneakers or a simple stiletto with your everyday purse.